We usually do the game of "I've Been Boo-ed" at school. Not this year, as there is nothing usual about this year, with the principal not here. So, when I was "boo-d" by a blogger, it helped get me in the mood for Halloween.
Cynthia is having the great Linky Party above! Head on over and check it out!!! I was actually boo-d by Cindy Lusk at
All Things Teachery
.
The rules are: Choose a fellow blogger that has MORE followers, another that has about the SAME number of followers, and last, someone that has LESS followers.

Highlight their blogs with links to encourage others to check them out. Don't forget to let your fellow bloggers know that you shared about them.
Rebecca at
Classroom Compulsion
always has such cute things. Right now she has a moon unit. Sure wish I still taught science.
Teach on a Limb
has the same amount of followers. She has only been blogging since June, but has quickly gathered a following with her blog. She has a variety of information she shares.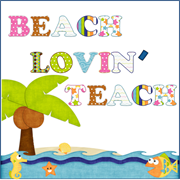 Marie at
Beach Lovin Teach
is a new blogger, having started in August. Please check out her blog.
I would love to share an item from my store, but I haven't had time to start one.
I do have a fun idea to share. Being a rural school, pumpkins are never in short supply for us. We have the students do Character Pumpkins. They can either be patterned after themselves, or after a character in a book.
Don't forget to check out the blogs and join in the fun.